PM extends fuel adjustment fee waiver to 300 horsepower units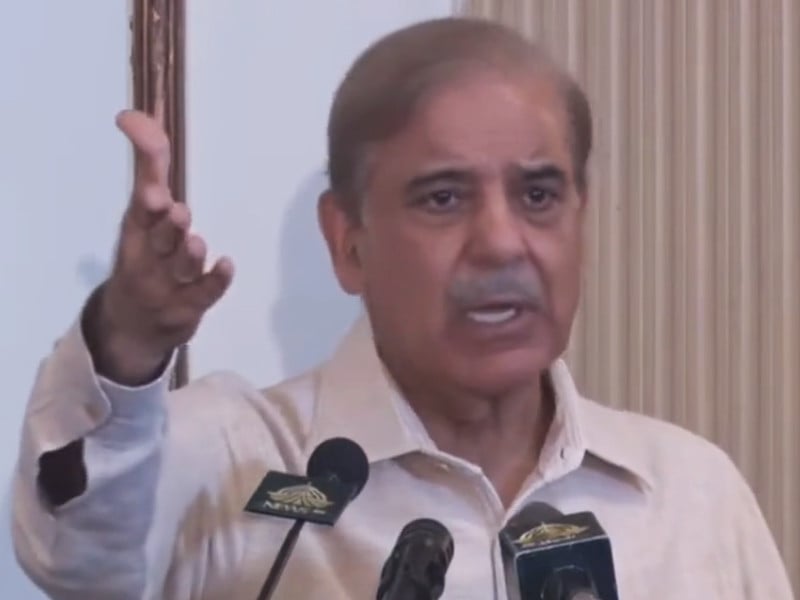 Prime Minister Shehbaz Sharif has extended the Fuel Adjustment Charge (FAC) waiver for consumers who have used up to 300 units of electricity.
Addressing PML-N lawmakers in Islamabad on Thursday, the prime minister said about 75 percent of electricity consumers will get relief on their August bills.
Previously, it waived FAC for consumers who used up to 200 power units.
Amid protests over inflated electricity bills, the Prime Minister admitted that electricity bill relief of 200 units was not enough "because the middle class has been eroded due to inflation".
Prime Minister Shehbaz lamented that the government was unable to take independent economic decisions due to the International Monetary Fund (IMF) program.
"We have to take permission from the IMF before we even sneeze… How unfortunate that we are not independent to take [economic] decisions," he noted, stressing that the country must become economically self-sufficient to achieve prosperity.
"This should be our last IMF program if we are to stay alive," he added.
Last week, Prime Minister Shehbaz set up a committee to look into the possibility of postponing the collection of a one-time electricity surcharge of 9.9 rupees per unit from consumers up to 300 units. The finance minister, however, sees no reason to stop repossessions.
The Prime Minister has set up a committee to deliberate on whether relief can be given to electricity consumers of 200-300 units in payments of Rs 9.9 per fuel cost adjustment unit, Finance Minister Miftah Ismail said at a press conference.
Blaming the last PTI government for the current crisis, Prime Minister Shehbaz said the coalition government faced a number of challenges soon after taking office. "Oil prices hit historic highs, floods hit the country and former leaders [PTI government] also dug a hole for us by lowering the prices of petroleum products.
Also read: Electricity tariff hike sparks protests in provincial capital
Hitting the chairman of the PTI and his predecessor Imran Khan, Prime Minister Shehbaz said he wanted the country to default, which is why he violated the IMF agreement and pushed the economy to the brink of default.
The prime minister also said his government had saved the country from default by securing the IMF rescue package.
He said there was no doubt after former finance minister Shaukat Tarin's leaked audio that Imran had 'conspired' against the country by writing a letter to the IMF in an attempt to 'sabotage' the deal. Pakistan with the global lender.