Hays CISD approves 7% cost of living adjustment for all employees for 2022-23 school year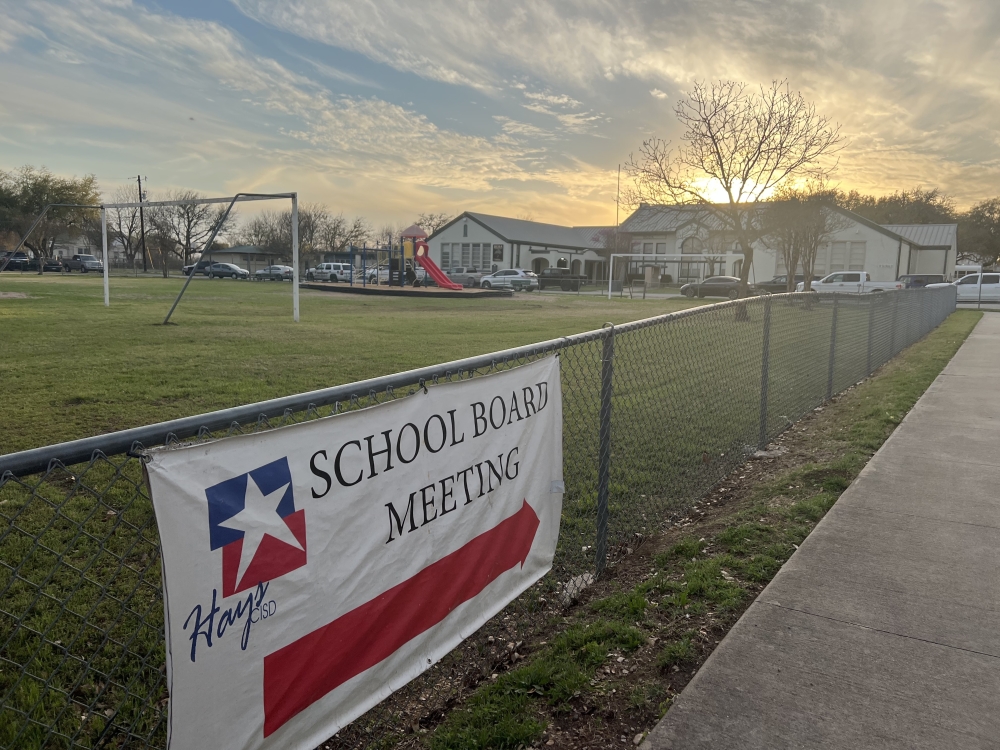 Hays CISD has approved a 7% raise for all employees for the upcoming 2022-23 school year. (Zara Flores/Community Impact Journal)
At a Hays CISD meeting on April 25, the board approved a cost-of-living adjustment for all employees at a rate of 7% for the upcoming 2022-23 school year. The adjustment is calculated based on the midpoint of each pay grade, according to the agenda documents.
The district works to address equity issues, including compression, which is when there is a small difference in pay between employees regardless of skill, experience, or seniority, which usually occurs when a new employee is hired and approximates what a current employee earns.
"All this will have to be presented hopefully at the next working session of the board of directors so that we can then adopt something at the end of May. That would be very optimistic," said Fernando Medina, director of human resources. Meet.
Administrator Meredith Keller noted the importance of the 7% adjustment while highlighting the issues raised during public comments.
Several HCISD Transportation Department workers expressed during Citizens' Comments concerns about hours and pay.
Melissa Torres-Whitmer, vice president of Educational Support Professionals for the Texas State Teachers Association, spoke first and asked for protection from retaliation, as many members of the Department of Transportation signed up to speak about their issues and concerns.
Administrator Will McManus said this is not the first time there have been concerns and conversations involving the transportation department.
"No one here wants to hear that you're going to work four more days and so that's a raise, so somehow come back with that. And also come back with how the people in the department are comfortable with the conversations you have about making certain things fair and what that will look like in this compensation plan," Keller said.
The 7% adjustment approved on April 25 does not reflect where the district wants to be, Medina said.
"We will have additional demands and requests from the board to look at the fairness issues caused by the squeeze, but also the fairness issues resulting from market changes," Medina said. "The job is not done. We will bring back a compensation plan that reflects what the [Texas Association of School Boards] the study tells us, but also what our people tell us as well."