Bechem United's high price tag derailed my move to Randers – Prince Adu Kwabena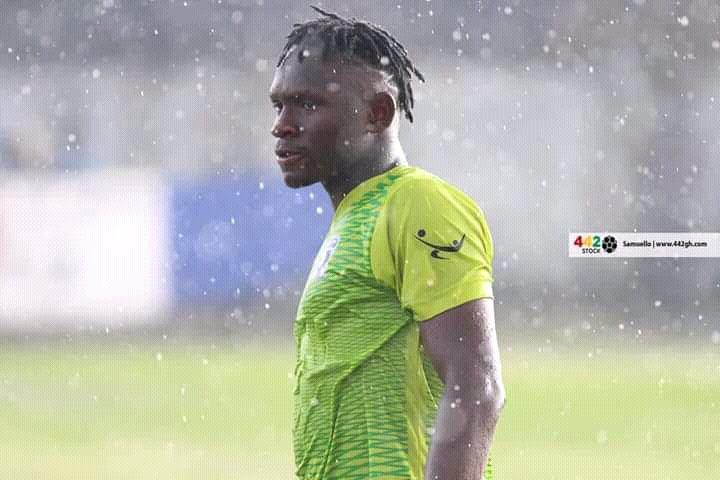 Ghanaian youngster, Prince Adu Kwabena has said his move to Danish top club Randers fell through because the club could not agree a fee with Bechem United.
Randers entered into negotiations with the Premier League club Ghana for the services of the 19-year-old in September 2021.
The two-time Danish Cup winner has dealt with Adua Kwabena's ligament injury which he suffered against Berekum Chelsea in a league game. The goal was to sign him after he recovered.
Randers gave him an initial six-month contract with a four-year extension option to follow. After the six-month deal, the club demanded a transfer fee reduction but no agreement could be reached.
"They (Randers) did the surgery for me and everything after that. After that my knee still hadn't healed properly and they wanted to sign me to a four and a half year contract.
"Because the knee was not healed properly, they said they will give me a contract for six months and after that they will add the four years," Adu Kwabena told Joy Sports.
"I was there to train, but the knee was like intermittent because I sat at home for a really long time before they did the surgery. I had knee damage and it affected me a lot.
"After six months they just said the knee wasn't healed well so they can't continue my contract.
"They expected the knee to heal within three to four months and for me to start playing competitive matches, but after six months the knee was not healing properly.
"They asked Bechem United to lower the transfer fee so they could sign me because of the knee, but they couldn't reach an agreement so I just came home."
Prince Adu Kwabena played for Bechem United in the GHALCA G6 2022 tournament. He reveals negotiations are underway to sign a new deal with the Hunters.
"They do everything with my manager. I think everything will be fine with my manager; whatever he says, I will follow him. I'm just waiting for my manager to be done with them.
"We have already spoken, so we know what decision we want to make."
DISCLAIMER: The views, comments, opinions, contributions and statements made by readers and contributors on this platform do not necessarily represent the views or policies of Multimedia Group Limited.